Mostly posting because I have been getting gentle nudges from my local Ninja to get these out there.
Managed to edit in some better images thanks to the efforts of my local Ninja.
While the photos are clearer I find it really brings out the areas I need to improve in. I think that's a good thing though.
Minnow
Kenobo
Jenner
Last photos I have at the moment is for something a little off, but I used the Boost tokens from 1st edition to make custom AoE tokens.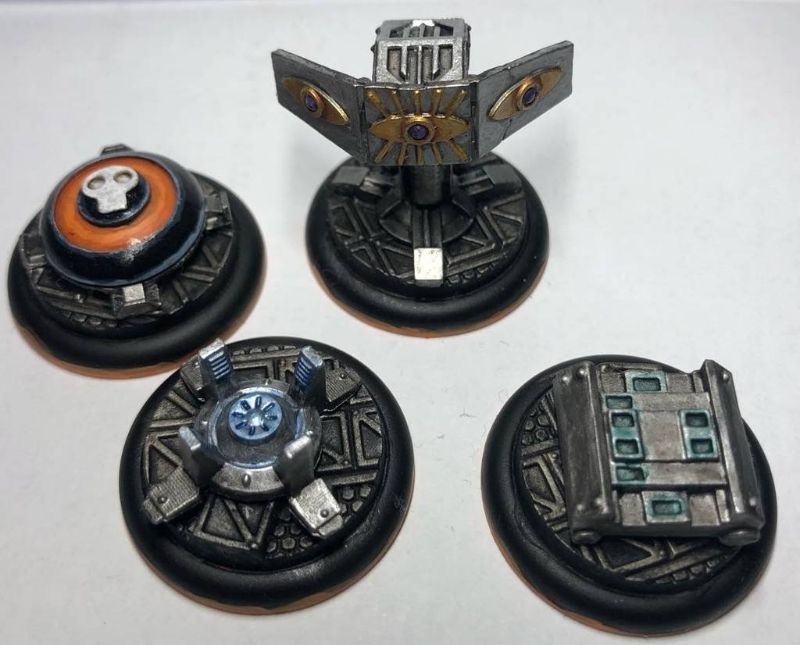 I didn't want the tokens to draw to much attention away from the figures of the actual game, hence why they are of a slightly lesser standard then my figures.
I also added orange rimming to the bases of everything just to make them a little more stand out. I decided that because they are powered by chaos I would freehand the orange rim to give it a more chaotic appearance.
Hope you all like.